First, in your Dashboard head to Appearance → Menus.
Add a name to your new menu and click Create Menu.
You need to have created your pages and categories to be able to add them to your menu.
Click View All tab in the left column to see all the pages you have available.

Drag and drop them to your new menu.
To have one of the pages display as submenu item or child item, simply drag it below an existing menu item and a little bit to the right.
Assign the new menu to one of the menu locations available in the theme you are using.
Click Save Menu button to save your menu.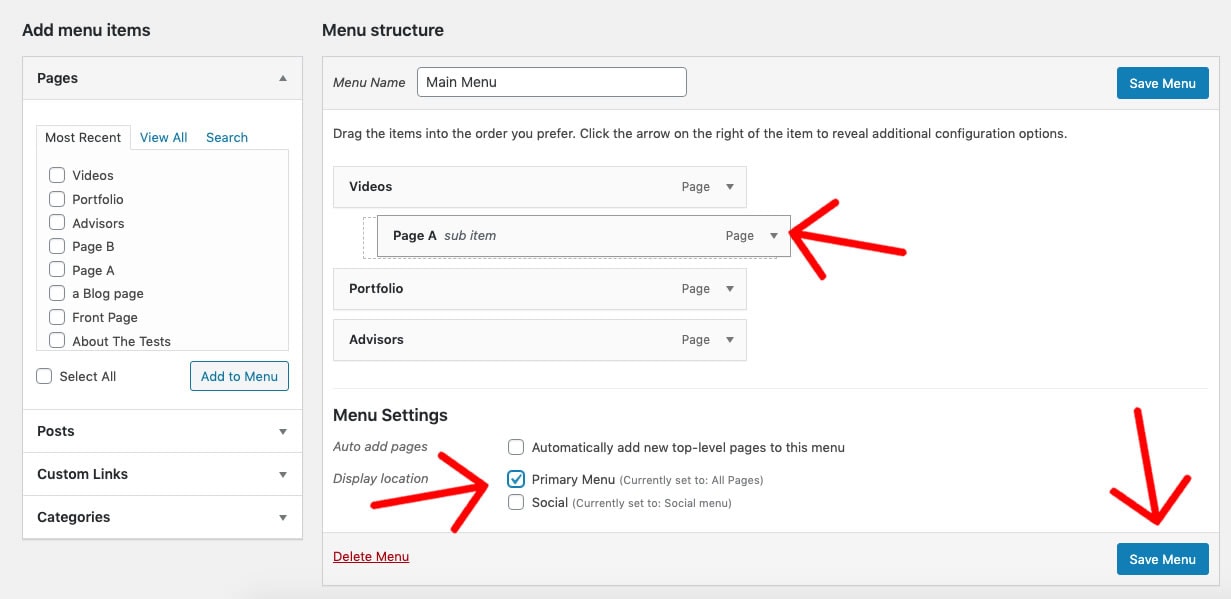 To add the Home menu item, click on View All pages in the left column. The Home menu should be the first in the list. Select and add it to the menu. If you are using the demo content imported from a theme, the Home item may point to the demo of the theme.
Click on the down pointing arrow in the right of the Home menu item, the menu item interface will open.
Edit the URL to show the home URL of your website.
Save the menu.